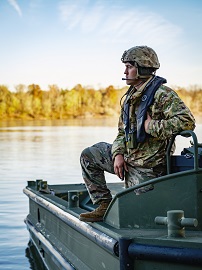 How To Enroll
Defense Enrollment Eligibility Reporting System (DEERS)
If you are a service member, retiree, or dependent, DEERS registration is the key to getting your TRICARE benefits eligibility established. DEERS is a computerized database of military sponsors, Families and others worldwide who are entitled under the law to TRICARE benefits. Active-duty and retired service members are automatically registered in DEERS, but they must take action to register their Family members and ensure they're correctly entered into the database.
Identification Cards
Most military benefits for members and dependents such as exchange stores, commissaries, recreation facilities, theaters, and medical care facilities (including TRICARE) require a valid identification card. Military members are issued ID cards upon entry on active duty and may obtain replacement or corrected cards at most service installations.