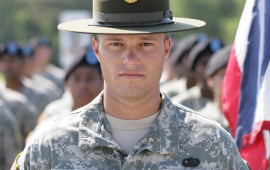 What to Bring
The following information will make your transition from civilian to Army life easier. Listed below are required items along with items that will not be permitted. Ask your Recruiter for a more detailed list.
Clothing
One-day supply of casual, comfortable clothing (no halter-tops or ragged shorts)
Three sets of underwear (white)
One pair of white, calf-length athletic socks (no color bands, designs or logos) Additional socks will be purchased at the post exchange (PX)
A pair of comfortable shoes
Eyeglasses (no faddish/stylish eyewear)
Luggage should be limited to one small suitcase or gym bag
Lock
One lock (combination or padlock with two keys) Additional lock will be purchased at PX
Toiletries
Disposable/safety razor with blades
Shaving cream (optional for women)
Toothbrush with case
Hairbrush or 6" black comb
One washcloth and towel (Additional items will be purchased at the PX)
Anti-perspirant
Shower shoes
Toothpaste
Dental floss
Shampoo
Soap and soap case
Money
$10, but no more than $50 in cash
Your Orders
Be sure to have all copies of orders and documents issued by your unit Recruiter and/or MEPS. These orders must be delivered by you and by hand. Travel and meal tickets will be provided.
For Women Only
Additional Items Women Might Need Or Desire To Bring To BCT
Undergarments: Panties (cotton recommended), bras, and one full slip (all neutral shade), flesh-tone nylons or pantyhose.
Appropriate Hairstyles
Hairstyles not considered appropriate when in uniform: Ponytail, extreme bouffant styles, exotic upsweep styles.
Clothing And Jewelry
Do not mix items of civilian clothing with your uniform and vice versa.
You may wear quarter-inch or less pearl, gold, silver or diamond spherical earrings with Army uniforms, except for the Army Combat Uniform (ACU) and Physical Fitness Uniform.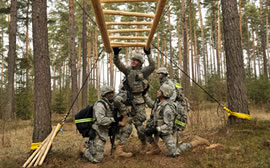 Prepare Yourself Mentally and Physically for Initial Training
Welcome to your United States Army Future Soldiers Training Program! We hope this site provides you with helpful information about the Army and also gives you an opportunity to share the many reasons that led you to become a member of our proud team.
Welcome to the Family!!! You are now part of something larger than all of us.
Hooahh!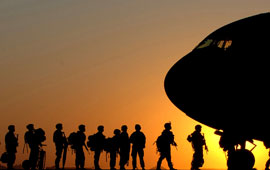 Training Locations
Find out more information about your Basic Training locations.
(AMEDD)
Fort Sam Houston
http://www.cs.amedd.army.mil/bolc/
(AMEDD)
Fort Jackson
http://www.chapnet.army.mil/usachcs/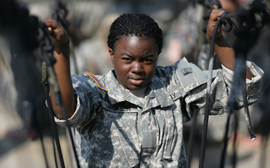 The Reception Battalion
As the name implies, the Army Reception Battalion is where you begin the transition from civilian life to becoming a Soldier. Here, you will get your first taste of military life. You'll live in an Army barracks, eat in an Army dining facility and begin to learn the Army values and ways.
Your stay at the Reception Battalion is brief, but it is important. Your military records are established here. These files (medical, financial and personnel) will follow you throughout your military career. Read them carefully and ask your interviewer any questions you may have. This is the only way you can be sure your records are correct.
The Reception Battalion processing is a shock to some Future Soldiers. Hundreds of individuals are processed each day. Time is short, and being at the right place at the right time is crucial. But if you maintain a positive attitude, it should go smoothly.
Your Reception Battalion processing will include:
General orientation.
Uniform issue and fitting.
Issue identification tags.
Personnel records processing.
Identification (ID) card issue.
Army core values card issue.
Eye and dental check.
Immunizations (shots).
Initial pay.
You'll be on the receiving end of a mind-boggling amount of information. To give you a rough idea, your general orientation alone will cover:
Broad military subjects including the seven core Army values; leave and pass policies; privately owned vehicles policy; pay and allowances; service obligation; allotments; survivor benefits; and Service member's Group Life Insurance.
On post facilities such as: postal service, legal assistance, medical, recreational, religious services, and post exchange.
Visitors and Family issues to include: medical and financial care of dependents, movement of dependents, and Family correspondence.
You'll also have classes in barracks upkeep, physical training (exercise), drill (marching) and other subjects that will help you adjust to Army living and prepare you for BCT.
Pay telephones are provided at the Reception Battalion, but it is unlikely you'll have time to make any calls. It might be advisable to tell friends and Family that you'll be pretty busy the first few days, and that if they don't hear from you right away, they shouldn't worry.
Now you're ready to begin your Army training. In most cases, your training will be conducted in two phases. In BCT, you'll learn the fundamental skills of soldiering. In Advanced Individual Training (AIT), you'll learn the skills needed to perform your military occupational specialty.
Some Soldiers will have a different form of training called One Station Unit Training or OSUT. In OSUT, all the training is tailored toward a specific job skill, combining BCT and AIT into a program which usually lasts 14-18 weeks.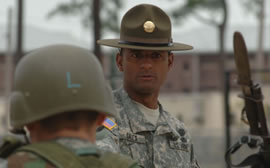 What You'll Learn
Basic Combat Training consists of PHASE I, PHASE II and PHASE III. Since not every training base does exactly the same thing at the same time, the list below contains a sample of training exercises you will need to complete in order to graduate. Contact your local Army recruiter for more information.
PHASE I: Confidence Tower; Teamwork Development Course; Combatives; Bayonet Assault Course; Pugil Training; Fit-To-Win (obstacle course); OPAT; Weapons Immersion; First Aid; Drill and Ceremonies; Nuclear, Biological, Chemical Training; Protective Mask Confidence Exercise; Road Marches; Land Navigation; Soldierization Classes; Army Values; Introduction to Tactics; Field Training Exercise 1 Squad Training Exercise; Identify Unexploded Ordnance; Troop Collection Point and Enemy Prisoner of War Exercise
PHASE II: Basic Rifle Marksmanship Ranges; Rifle Qualification; Engagement Skills Trainer; Combatives; Advanced Rifle Marksmanship; Phase 2 Clothing Issue; Diagnostic Army Physical Fitness Test; Drill and Ceremonies; Field Training Exercise 2 Squad Training Exercise; Road Marches; Confidence Obstacle Course
PHASE III: Battle Drills Squad/Small Unit Tactics; Field Training Exercise 3; Battle Drill/Squad Training Exercise; Nuclear, Biological, Chemical Exercise; Night Infiltration Course; Movement Techniques; Road Marches; Rifle Physical Training; Guerrilla Drills Physical Training; Hand Grenades Qualification Course; U.S. Weapons; Combatives; Convoy Live Fire; Fire and Maneuver; Squad Live Fire Exercise; Forced March Live Fire; Objective Rally Point/Assembly Area Operations; Field Hygiene; Field Recovery; Military Operations in Urban Terrain; Record Army Physical Fitness Test
Advanced Individual Training (AIT)
After you complete Basic Combat Training, you're ready for the next step. Advanced Individual Training (AIT) is where you will learn the skills to perform your Army job. At one of many diverse AIT schools, you'll receive hands-on training and field instruction to make you an expert in that specific career field. You'll also gain the discipline and work ethic to help you no matter what path you take in life. See the kind of training AIT schools offer below.
Army Installations
Fort A. P. Hill, VA
Fort Gordon, GA
Fort McClellan, AL
Fort Story, VA
Fort Belvoir, VA
Fort Greely, AK
Fort McCoy, WI
Fort Wainwright, AK
Fort Benning, GA
Fort Hamilton, NY
Fort Meade, MD
Fort Stewart, GA
Fort Bliss, TX
Fort Hood, TX
Fort Myer, VA
Fort Lewis, WA
Fort Bragg, NC
Fort Huachuca, AZ
Fort Polk, LA
Fort Eustis, VA
Fort Buchanan, Puerto Rico
Fort Irwin, CA
Fort Richardson, AK
Fort Campbell, KY
Fort Jackson, SC
Fort Riley, KS
Fort Carson, CO
Fort Knox, KY
Fort Rucker, AL
Fort Detrick, MD
Fort Leavenworth, KS
Fort Sam Houston, TX
Fort Dix, NJ
Fort Lee, VA
Fort Shafter, HI
Fort Drum, NY
Fort Leonard Wood, MO
Fort Sill, OK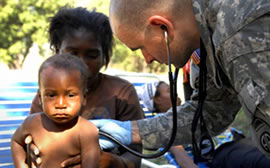 Basic Officer Leader Course (BOLC)
This course is designed to instruct students on the basics of being an Army and Army Medical Department (AMEDD) officer. It will assist the student in making their transition into the Army a smooth one. This course will provide the student with an increased understanding of the U.S. Army, its various missions and most importantly, how to contribute to the success of those missions. Students will be assigned to Alpha Company, 187th Medical Battalion for the duration of their Basic Officer Leaders Course (BOLC) training. The student`s focus here at the AMEDD Center & School should be discipline, teamwork, basic Soldier skills, tactical medical doctrine, and learning the principles behind becoming an effective, agile leader.
What not to Bring
Family
Pets
Privately owned vehicles
Expensive personal items – jewelry and costly watches are hard to safeguard during training.
Nonprescription drugs or drug paraphernalia
Steel hair picks
Razor blades
Weapons of any type, including pocket knives
Obscene or pornographic material
Alcoholic beverages
Playing cards/dice/dominoes
Cigarettes/tobacco products/vaping paraphernalia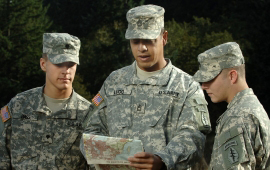 Documents You May Need
Social Security card
Valid driver's license or current state identification card
A direct deposit form from your checking account signed by a bank official, or the name, address, account number and routing number of your financial institution (if applicable)
Original or certified copies of your marriage certificate, divorce decree or separation order (if applicable)
Original or certified copies of birth certificates of children under 18; affidavit of support from parents; court documents and direct deposit forms if ordered to pay spousal and/or child support (if applicable)
Proof of citizenship (if you were not born in the United States)
If you are married to a service member in the military, you need to have the name, Social Security number and military address of your spouse
Copies of your lease agreement or rental contract for any dependents residing outside of government quarters (if applicable)
Original or certified ROTC documentation (if applicable)
Original college transcripts; GED or high school diploma
DA form 71 (Oath of Office) – 3 copies 1) If you are on active duty and have not been administered the oath you will complete an Active Duty Oath of Office on Day 1 of the course. If you have a reserve and/or active duty oath, bring copies of both. (AMEDD ONLY)
Computer resources are limited at Fort Sam Houston and students that have personal computers are highly encouraged to bring it with them to BOLC, for use in their quarters. Additionally, students will be issued course material (on CD) that they will be required to read, study, and learn, while they are attending the course. (AMEDD ONLY)
Due to ongoing uniform shortages at Fort Sam Houston, students are strongly recommended to make arrangements for uniforms prior to arriving at the BOLC course. (AMEDD ONLY)
Bring a copy of immunization records or proof of immunity as well as medical and dental records, to include a copy of a well woman exam completed within the past 12 months (if applicable). If you do not have your records and they are not already in the system, you may need to get them done again at Fort Sam Houston. (AMEDD ONLY)
Your Orders
Be sure to have all copies of orders and documents issued by your unit Recruiter and/or MEPS. These orders must be delivered by you and by hand. Travel and meal tickets will be provided.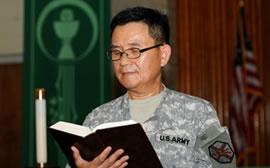 Chaplain Basic Officer Course (BOLC)
Becoming an Army Chaplain
Chaplains and Chaplain Candidates do not go through Basic Training. Instead, they attend the Chaplain Basic Officer Leadership Course (CBOLC), which is a 12-week course taught at the USA Chaplains Center and School (USACHCS) in Fort Jackson, S.C. Instruction at USACHCS is conducted by highly trained, professional, and experienced Army officers and non-commissioned officers (NCOs). CBOLC provides an introduction to the non-combatant common core skills, Army writing and Chaplaincy-specific training. Classroom and field training is dynamic, fun, and interactive. CBOLC is conducted in four phases. Each phase must be taken sequentially. However, the entire course does not have to be taken in the same year.
Chaplain Initial Military Training
A four-week resident course that teaches non-combatant common core skills such as map reading, military customs and courtesies, operations in field conditions and combat survival. Attendance is required for Chaplains and Chaplain Candidates who have no prior Army officer training.
Phase I
A two-week course that focuses on Army writing and correspondence.
Phase II and Phase III
Two three-week resident courses of instruction in Army-specific Chaplain duties. This training gives Chaplains and Chaplain Candidates the ability to apply their civilian chaplain and pastoral skills in the Army environment.
NOTE: Additional information can be found at: http://www.chapnet.army.mil/usachcs/
I AM A FAMILY MEMBER OF A FUTURE SOLDIER
Family Members: click here to access information designed to assist families of Future Soldiers

Training Locations

Family Services



Future Soldier Family


Chat Schedule
Future Soldier Chat Room
will available every Monday, Wednesday, and Friday from 1100hrs to 1300hrs and 2000hrs to 2200hrs.
Future Soldier Training
The Future Soldier Training is now available.
Referral Program
Interested in earning a promotion, or even more as a Future Soldier?